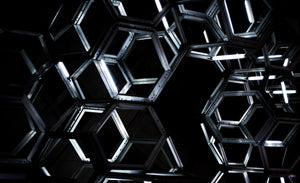 WELCOME TO THE BIRTHPLACE OF YOUR NEXT PC
We can work with your budget to get you the rig you always wanted. We build for all specific needs from gaming, simulators, video & photo editing, school, music, streaming, rendering, etc. We do it all!
We can help you with your budget
WE CAN FINANCE YOUR NEXT BUILD!
No Credit is needed to apply,
and it takes only a few minutes to try! Pay off your computer in up to 3 months
and pay NO INTEREST! Or if you need more time up to 12-month terms are
available!
WE TAKE TRADE INS!
Want to put your old rig towards something
better? We are willing to give you a credit for your old pc towards a new one!
QUALITY

We build each PC as if it were our own to ensure the highest quality!
We would love the opportunity to build your dream Rig
📨 Click here to request a quote 📨
Please includes the following specs if trading in:
Processor
Ram
Video Card
Motherboard
SSD/HDD
heatsink/water cooler
Power Supply Size
★★★★★
" We bought 3 gaming PCs from RGBeast Computers for our 3 teenagers as Easter gifts. Brennen was very knowledgeable of what requirements our kids would need based on what games they play. The prices are more than reasonable, we could not be happier with the products and the service we received. These computers are amazing! I'm so glad we discovered RGBeast Computers. We will definitely be buying from them again. "
- Heather Rasmussen
★★★★★
" Found RGBeast on Facebook when I was in the market for a new PC. I reached out to Brennen he was very welcoming informative.spoke with him over the course of a few days. I told him what I currently had and what I wanted to upgrade to. What came next surprised me. Brennen bought my old PC (he gave me a GREAT price). Asked which PC case I like, he built my new one with the specs I wanted in that one. 10/10. I recommend. I thought the pictures he posted of his PC builds were gonna be better then they look in person, because his pictures are sooooo good. But honestly they don't to those things justice. I have already sent 2-3 friends his way. And I will also be purchasing another PC by the end of this year for my son. "
- Nick Yepez
★★★★★
" The process of getting my dream pc was daunting, because sometimes it can be hard to find people that you trust to help you. However, it was an awesome experience to have him build it for me! I came to him with some ideas and he went through those things step by step, making it easy to understand his process. He ordered all the parts, case, and even a great monitor, and had it done quickly in less than a week. He just charged me for the parts and inexpensive labor, and we used Acima to lease it until I payed it off. It was pretty easy to pay that way. "
- Rachel
WHAT'S IN YOUR PC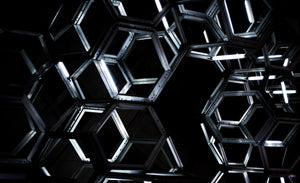 Contact us to get started today, Thank you for your time and interest!